How to make a dll injector. How To Remove DLL Injector (Instructions) 2019-05-10
How to make a dll injector
Rating: 9,1/10

1286

reviews
[Visual Basics Tutorial] How To Make DLL Injector
Still, I think writing code is the next best thing that I could do so I will try to make the best out of it. With the address table, on the contrary, you can jump to any case by a single table look-up. Why this method is better? This is probably the most easiest way to make your dll undetected to Xingcode. To reset Internet Explorer, you need to perform the following steps: Step 5 In the Reset Internet Explorer Settings window that appears, optionally select the Delete personal settings check box and then click the Reset button. For example, the injected code could system function calls, or read the contents of textboxes, which cannot be done the usual way.
Next
Hacking games with DLL Injection
Richard 9-Oct-14 19:28 9-Oct-14 19:28 It is really nice for me. Writing step by step on all these step would make this article too lengthy So , I am going to link some excellent write-up on how to perform injection in detail. Some theory Dll Injection is a technique used to make a running process executable load a Dll without requiring a restart name makes it kinda obvious :p. It also makes binary modification fast and simple, and does not alter cryptographic signatures of the executable that you are patching. UnhookWindowsHookEx won't do it because we unhooked the thread already.
Next
Injecting C++ DLL
Caution: When selecting the Delete personal settings check box, all of your personal information, such as browsing history, bookmarks, and remembered passwords will be deleted. InjectEx, similarly as HookInjEx, swaps the left and right mouse clicks for the Start button. Follow my twitter and my Instagram all of them 5. Now back to the problem! Double click the form then type: Code: button1. I have run Process Explorer on the process I am trying to inject to process run as admin aswell but it isn't being injected.
Next
DLL injection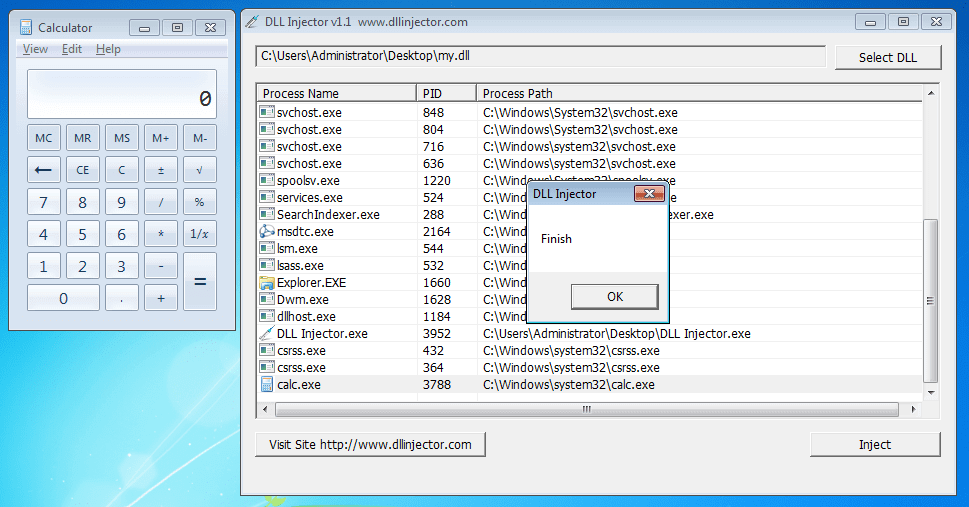 LoadLibrary also happens to fit the thread start routine required by CreateRemoteThread. I had a recurring interest in a program that was updated very frequently sometimes multiple times daily. I think that's all you may need to know in injecting a dll. Virtually every processor has a special register that points to the memory location of the next instruction to be executed. Most potentially unwanted applications monitor user behavior to unleash targeted pop-up advertisements that denigrate computer performance and impede the user experience. The drawback of option 2 is that it is more complicated.
Next
Three Ways to Inject Your Code into Another Process
You Can also make it Manully injected by making a radiobutton1 and put this: Code: Timer1. Also, don't forget to close all the handles once you are finished: To both threads, created in Steps 4 and 8; and the handle to the remote process, retrieved in Step 1. Fortunately, there are other ways to solve this problem I found two , but all rely on the assembly language. You Can also make it Manully injected by making a radiobutton1 and put this: Code: Timer1. However, before doing so the structure's pointer to SendMessageA is initialised in our application. They could easily add something to your ThreadFunc.
Next
How To Remove DLL Injector (Instructions)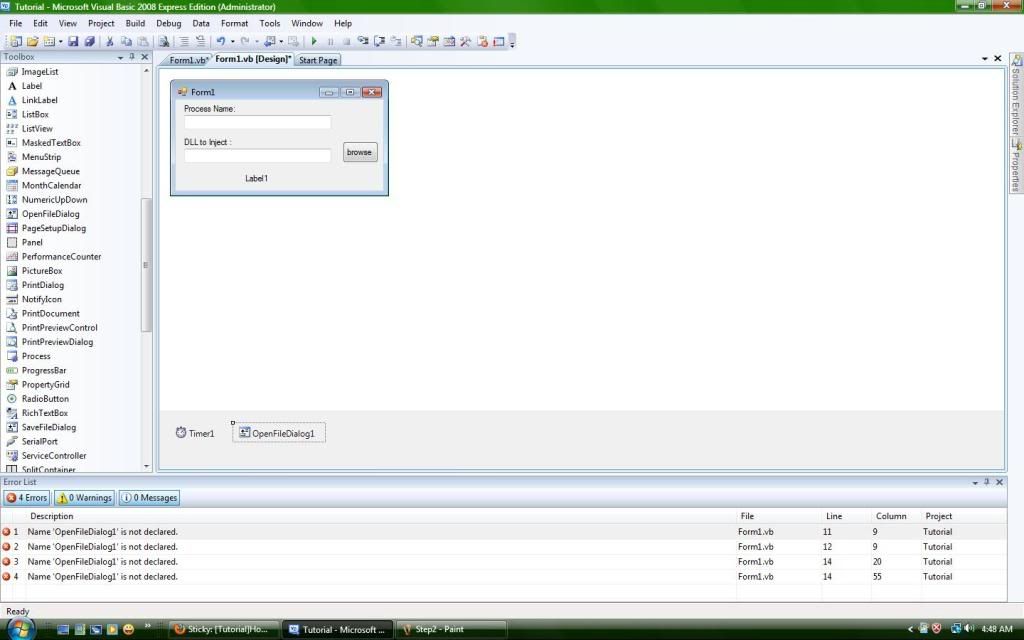 Run cabal and start game. First, Run your injector: PerX, Or Other Injector You Prefer. As you indicated you are familiar with Process Explorer, you might notice created thread there you can obtain its identifier in your launcher by providing last argument in your CreateRemoteThread and its locked state with execution inside kernel libraries. Actually, there are two components which are needed to hack into this Roblox game. After just finishing the checking of GameGuard, That's the time you will inject your injector. Archived from on September 2, 2008.
Next
injector
I can even do very surgical and targeted hooks at arbitrary locations, akin to old-school byte patching. Based on the case above, of course you do not want your account Roblox get hack. Each player starts by choosing an avatar and giving it an identity. It can maliciously create new registry entries and modify existing ones. Zero ; return 0 ; } }.
Next
How To Remove DLL Injector (Instructions)
Archived from on February 6, 2009. This ensures that a valid pointer is passed to the remote process. Both LoadLibrary and FreeLibray are functions residing in kernel32. Here is an that discusses some of these things. I was trying to mix the ideas in this article with the use of the winapi NtCreateThreadEx which is for win7 and vista but as I saw all methods depends on the idea that kernel32. You can post, reply, and share whatever is on your mind.
Next
EXTREME INJECTOR 3.7
. The error is Name 'Inject' is not declared. Of course, you can rename it too. That was way too tedious. This is very unfortunate, because it is an extremely powerful, flexible, and simple technique that should be part of everyone's repertoire.
Next
EXTREME INJECTOR 3.7
This means every time you boot your computer, and you check where Kernell32. But, how do we force an external process to call this function? It's very stable, lightweight and easy to use. ClamWin has an intuitive user interface that is easy to use. Is there any other way to make such a utility? Tools exist to abstract some of these issues away from option 2. Fortunately, it turns out the same solution can be applied to most real-world examples, only the offset calculation becomes somewhat more complicated.
Next